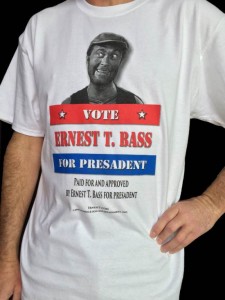 Big news today – Howard Morris T-Shirts and other collectables are now available!
David Morris (Howard Morris' son) has created a number of fun items featuring the incredible Howard Morris!
It's been nearly 9 years since David and his father have released souvenirs featuring Howard's image, so this is a very special moment. The new items are exclusively designed by David Morris.
The only authorized place on the web to purchase is:  https://ernestt.com/bass/store/