Real Howard Morris signed rocks! Get them while they last…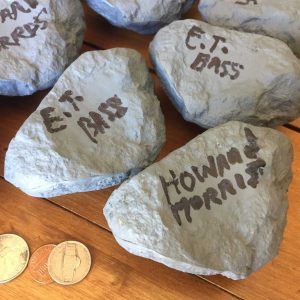 It's Me It's Me It's Ernest T…. collectable T-shirts!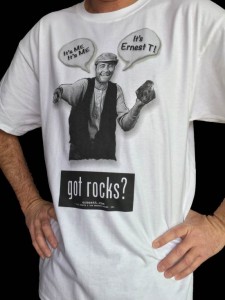 We have a limited number of Ernest T. Bass for president bumper stickers!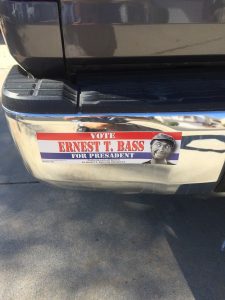 We still have a handful of limited edition Ernest T. Bass for President T-shirts! Nobody else has this stuff but us!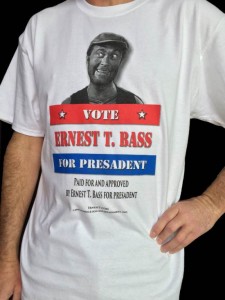 SPECIAL! Buy any 2 or more T-shirts and get a 
BASS FOR PRESIDENT bumper sticker, FREE!
Special $7.99 flat fee RUSHED SHIPPING for ALL items in your cart! Everything's on sale!!
Your purchase helps to keep this site alive.
MAKE AMERICA ROCK AGAIN!